Helping Dental Practices Attract and Retain More Patients
Cost is a Barrier for Many Dental Patients
In 2021, nearly 1 in 3 adults put off a dental procedure due to cost.
Percent of adults who would consider switching to a new dentist who offers an interest and fee-free financial payment solution.
Percent of adults likely to have an expensive dental procedure if their dentist offered an alternative to a credit card or loan.
Even Patients with Dental Insurance Need Help
If you think you can build a thriving and profitable dental practice relying on patients' insurance alone, think again. Many patients, even those with insurance, forgo dental procedures because the cost of deductibles and copays is still too high. And patients without dental insurance often can't afford to pay out of pocket – even for procedures they want and need.
Patients who rely on dental finance plans like medical credit cards are often burned by surprise interest and fees – and blame their dentists. Your patients need and deserve a payment option that helps them obtain the dental care they need without fear of predatory interest or "gotchas."
Care Cap Plus is always interest- and fee-free to patients, has no affect on their credit score, and allows you to extend care to patients with lower credit scores.
When you offer Care Cap Plus as a financing option, more patients will be able to afford your care. Care Cap Plus users are more likely to refer friends and family members to providers that offer alternative payment options and seek additional procedures and treatments. That's more a win-win for your practice and your patient.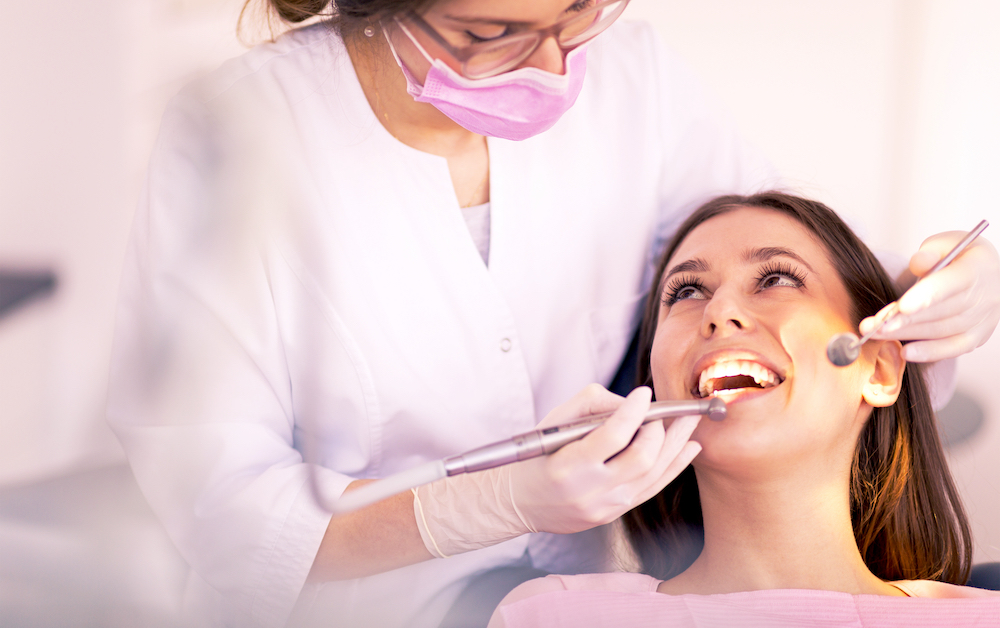 Calculate Your Practice's
Revenue Growth
Have you ever turned away patients because they didn't qualify for traditional medical financing options? If so, you're losing revenue and income that can easily be recaptured with Care Cap Plus. See how much using our lost revenue calculator.
Here's what you can expect to hear from your patients
It has been so helpful to spread my payments out over time without interest or affect on my credit score.
- Patrice A.
Care Cap Plus was a Godsend. Thank you for working with me and the opportunity to pay over time. I would not have been able to pay for my…
- Maria T.
Thanks for being so helpful and courteous during such a tough year!
- Gregory M.
I would be far more likely to visit my local hospital knowing that they offer Care Cap Plus. I wouldn't have had any way to pay off my balance…
- Marianne M.
The Care Cap Plus service is great!
- Josephine P.
Without Care Cap Plus, I would never have been able to pay off my hospital bills. I will go back when necessary knowing that Care Cap Plus is available.
- Shannon C.
Thank you for the flexibility when it comes to payment date. I have run into some difficult situations this year and Care Cap Plus gave me the payment options…
- Justina B.
Amazing customer service, needed to call once and someone picked up the phone and helped immediately. The reps are so nice!
- Sabreen A.
Spencer was super helpful and very nice. Without Care Cap Plus I wouldn't have been able to afford my medical bills.
- Ann G.
I applied for Care Credit but ended up not not using it, after having a difficult experience. They canceled my card the morning of my procedure. Care Cap Plus…
- Meri M.
Had a horrible experience with Care Credit and I am so happy there are other options out there like Care Cap Plus.
- Rosario Y.
The Care Cap Plus program is extremely easy to manage. It is "set it and forget it." It's a super option.
- Kevin M.
Care Cap Plus is very convenient. I love that the payments are automated and that I get an email receipt. I never need to do anything to make a…
- Scott B.
Keep up the good work! Care Cap Plus is very responsive, very informative and helpful!
- Joy M.
Spencer was super helpful and very nice. Without Care Cap Plus I wouldn't have been able to afford my medical bills.
- Erica S.